616-642-9333
35 North Bridge St, Saranac, MI 48881
---
Gino's Pizza is a family owned and operated business since 1963 beginning with our grandfather and father. We've kept the traditions and original recipes for our famous pizza sauce, Italian sausage, meatballs, manicotti, and lasagna.

As is tradition we still make our dough fresh daily and hand toss each pizza. All pizzas and subs have freshly grated mozzarella cheese and a generous amount of toppings.
---
Choose from any of our delicious Homemade Pizzas, Handmade Stromboli, Sub Sandwiches, Italian Dinners, or Bread Sticks.

Gino's Pizzas Sizes; 12", 14", 16", 18" and we have a variety of toppings like Fresh Cheese, Pepperoni, Homemade Sausage, Mushroms, Onions, Banana Peppers, Green Peppers, Olives, Pineapple, Ham, Bacon, Jalapenos, and Tomatos! We also have Deep Dish Pan Pizza, and Stromboli.

Our Fresh Homemade Sub Sandwiches Include Classics Like Sausage, BLT, Ham & Cheese, Meatball, and more.

We serve Italian Dinners like our homemade Lasagna, and Manicotti, all served with our delicious Garlic Bread.

Come see why our family taste and recipes have lead us to over 26 years proudly serving Saranac. Walk-Ins Welcome - Dine In, Take Out, and Delivery.

We Appreciate Your Business - Grazie!
---
Tuesday - Thursday 4:00pm - 11:00pm
Friday - Saturday 4:00pm - Midnight
Sunday - 4:00pm - 11:00pm
Monday- CLOSED
Gino's Pizza Menu Front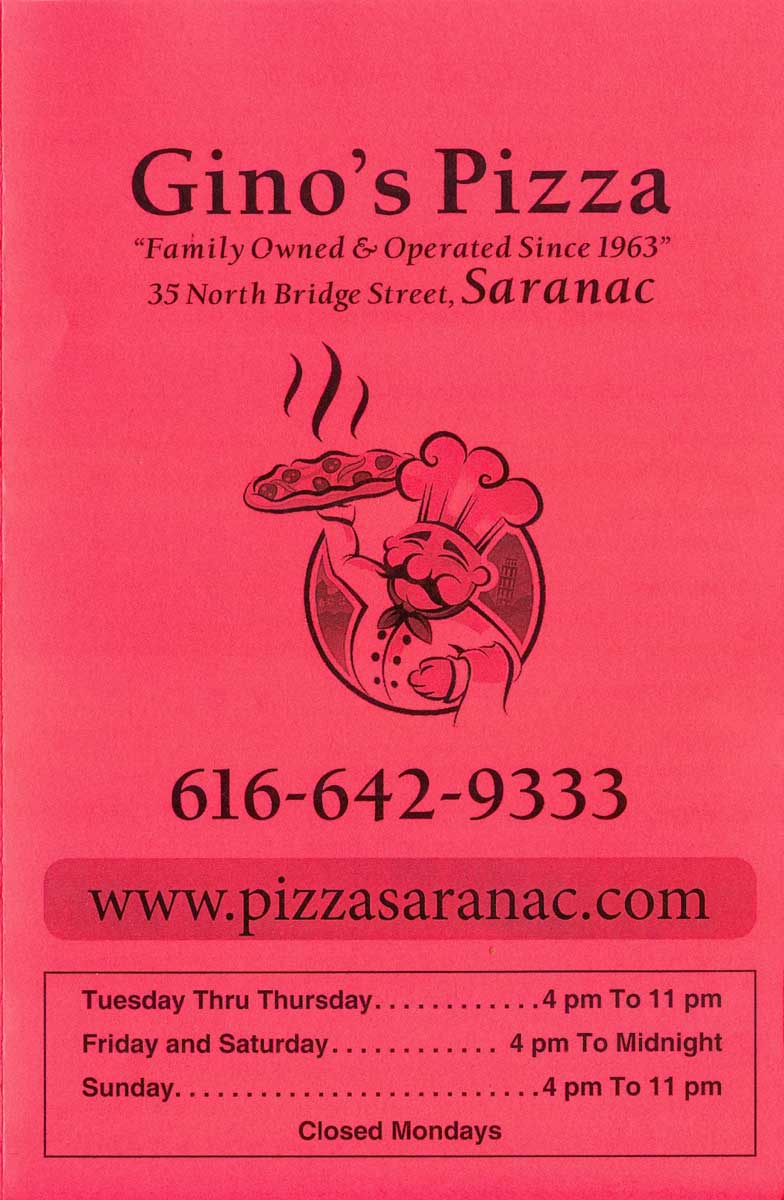 Gino's Pizza, & Dinners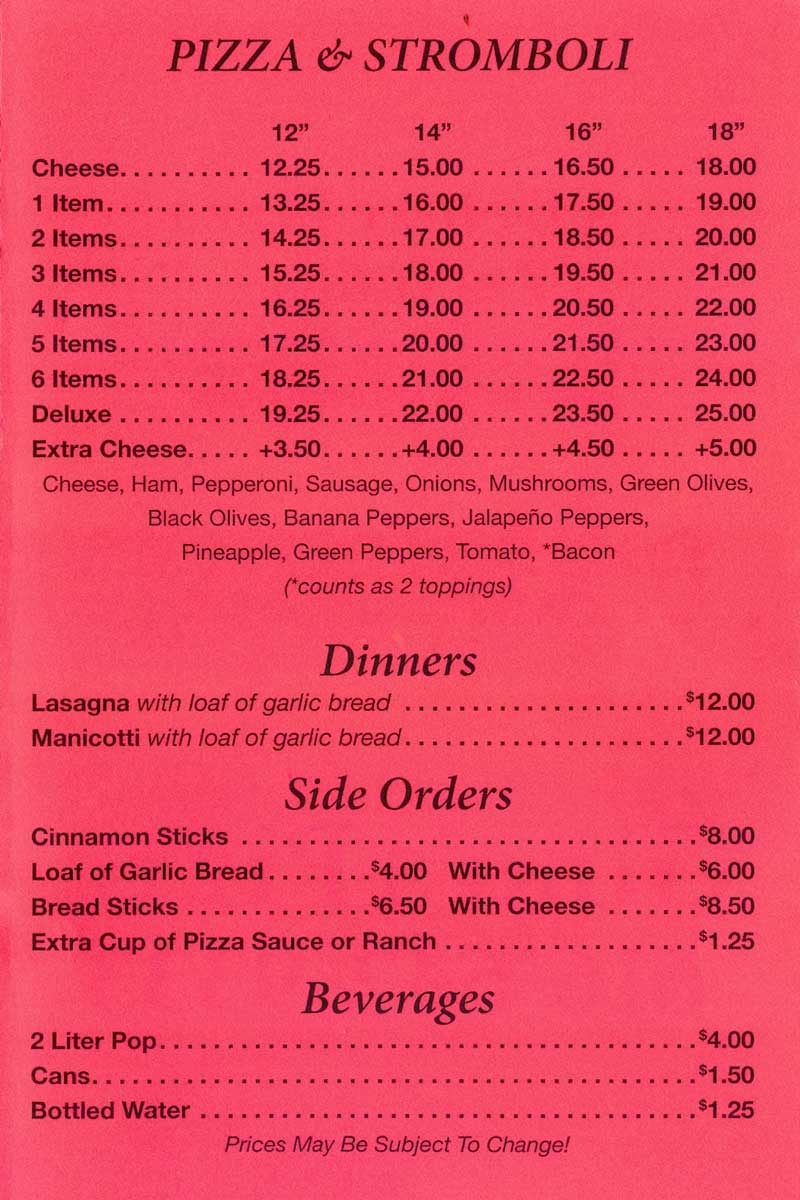 Gino's Subs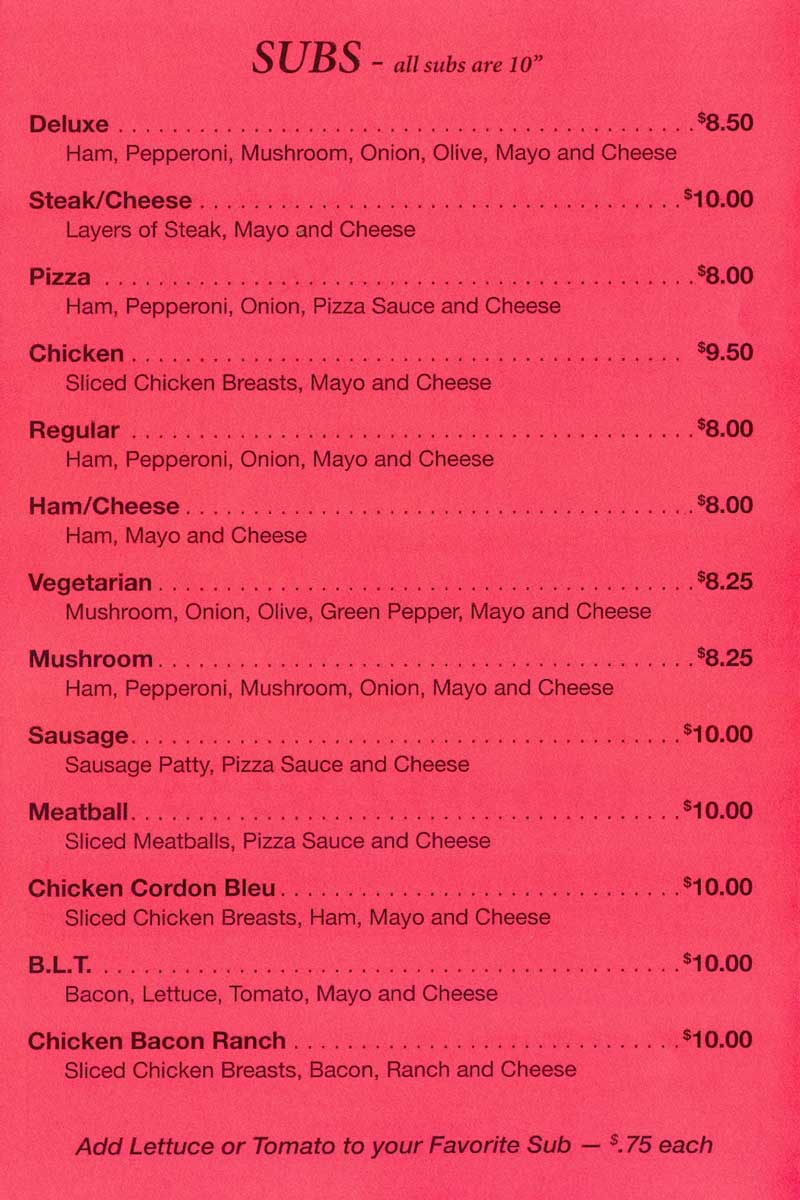 Gino's Pizza Menu Specials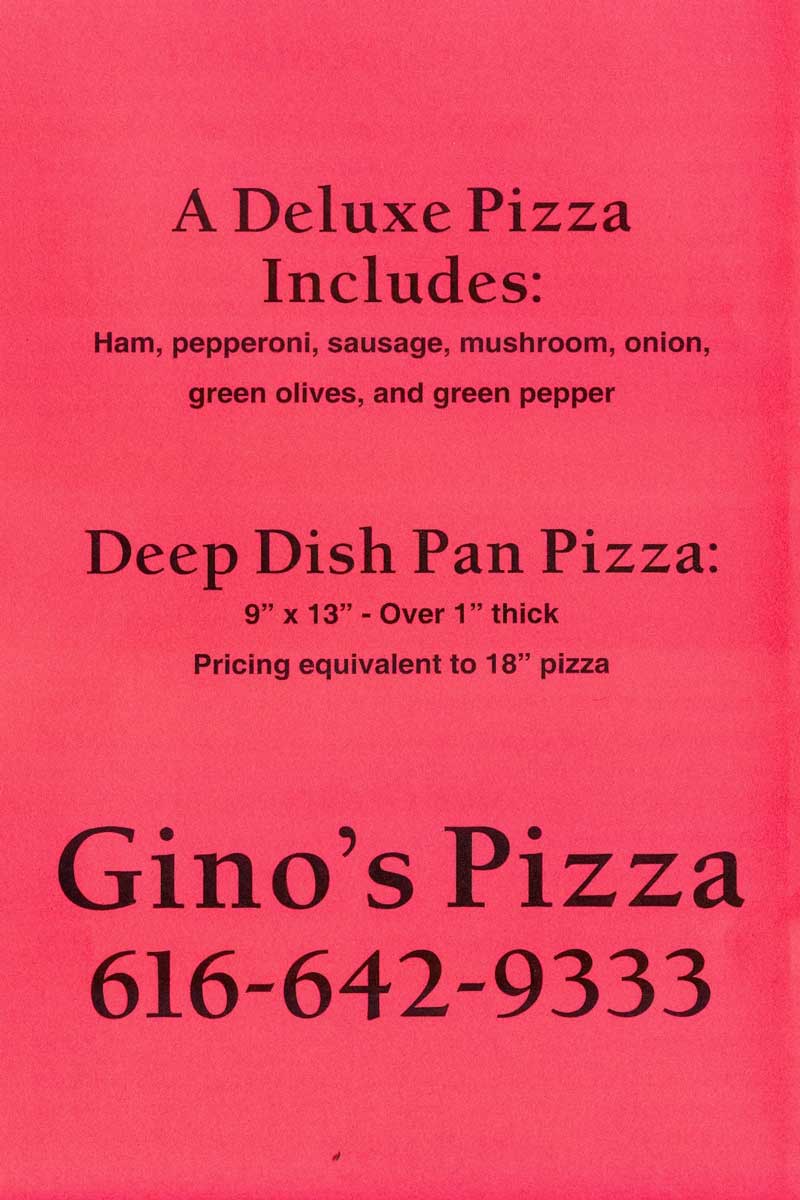 Map to Gino's Pizzeria!